Padworth College is ideally located in the hamlet of Padworth, close to the university town of Reading. With 12 acres, our students are surrounded by beautiful countryside and clean air.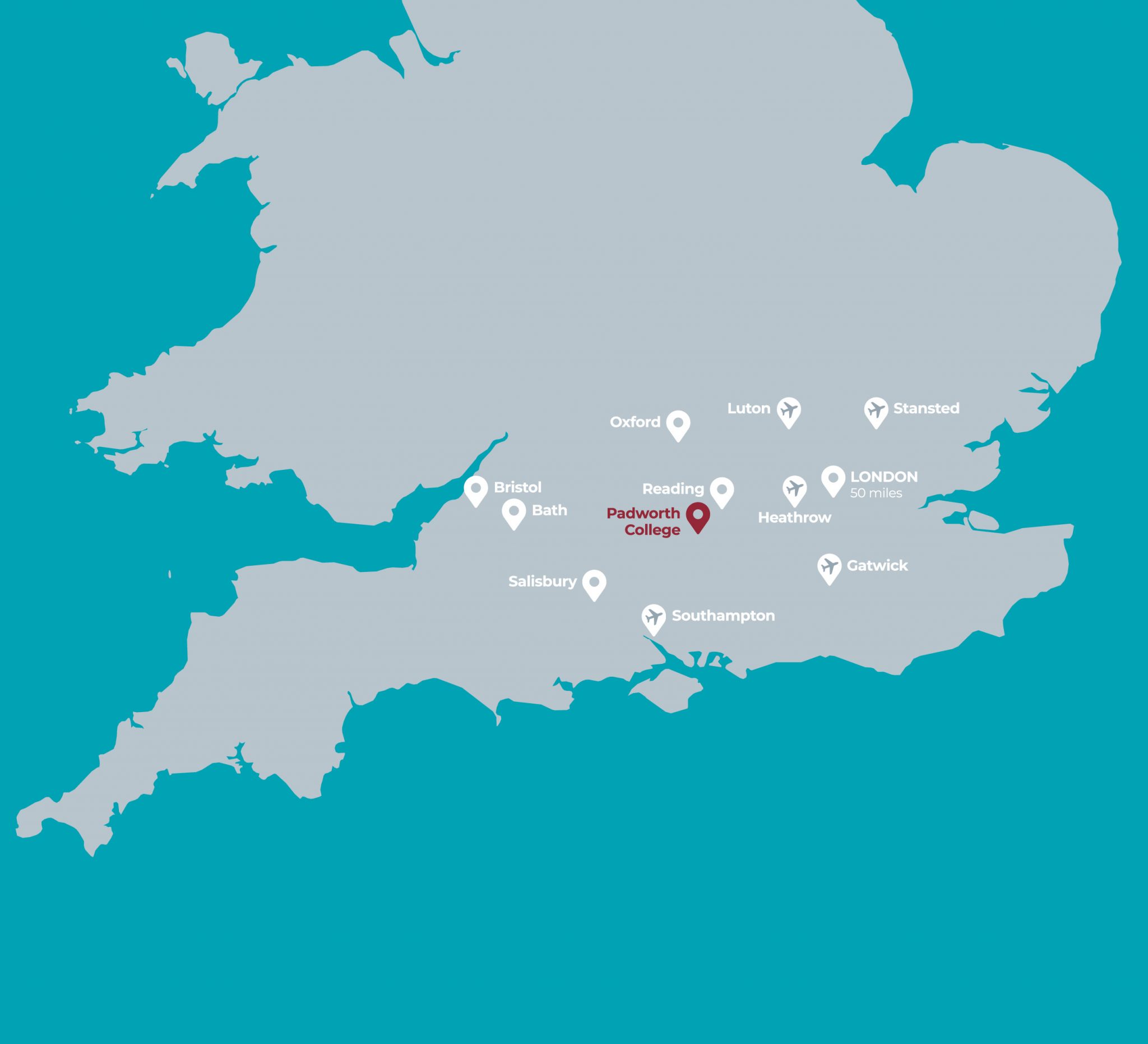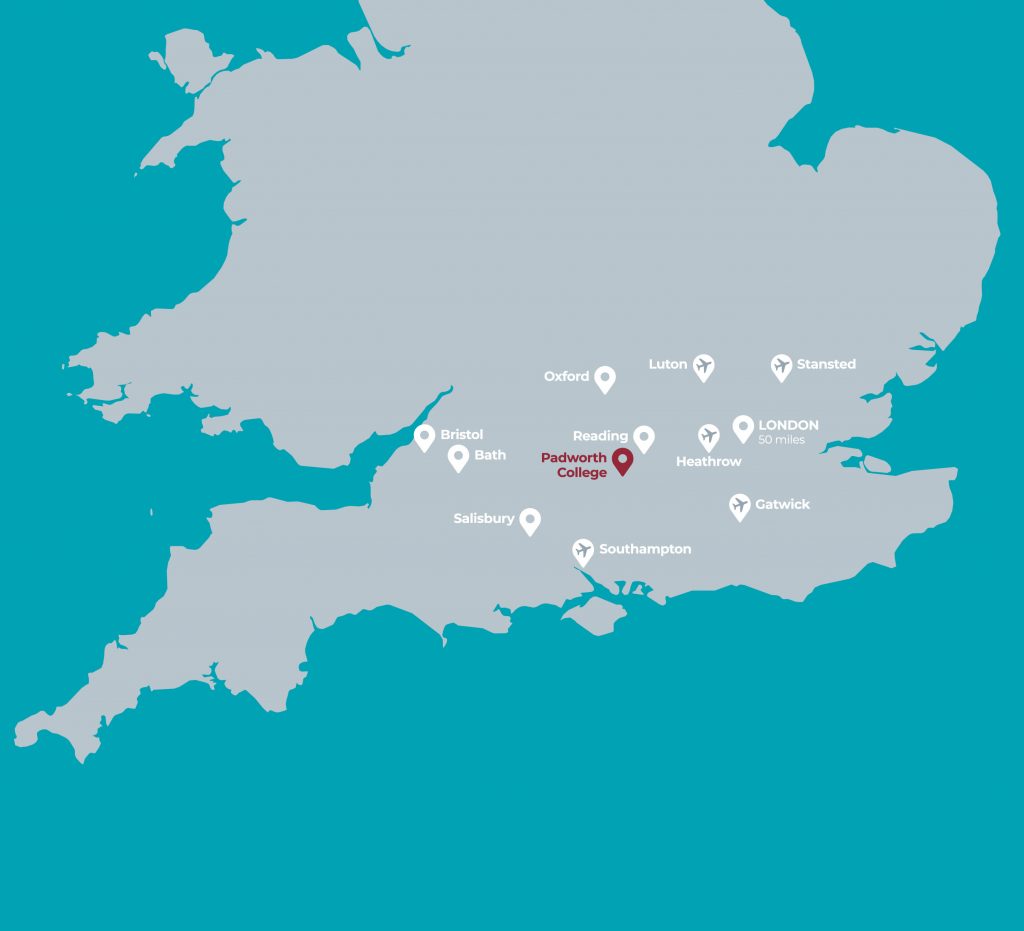 Housed in a former historic country estate with majestic views of the natural landscape of West Berkshire, the College is the perfect setting for a calm learning environment.
Padworth College is easily accessible by road or rail. The nearest train stations are Aldermaston (7 minutes) and Theale (10 minutes). Trains from these stations travel directly to Reading (15 minutes) and then onto London Paddington (a further 28 minutes), where connections are available to multiple destinations.
By road, we are easily accessible via the M4 motorway and then the M4.
The closest airport is London Heathrow, about 40 minutes by car, although other airports are well connected.
For international students travelling to the UK to attend the College, we can organise a private taxi transfer at the start and end of term, which will be re-charged to the student's account. Alternatively, transfers can be arranged through A4 Executive Cars who provide taxi services for the College throughout the year, with all drivers being DBS checked. Please contact Clare McNally at admissions@padworth.com for further details.